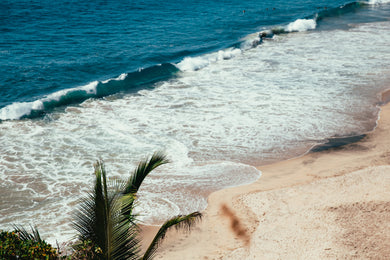 Have Questions?
We have the Answers
Below are the answers to the questions asked most. Don't see an answer to your question? Feel free to email us at hello@cloeco.com.
Common Questions and Answers
What are the benefits of Tencel and Modal Fibers?

Tencel™ and Modal are natural wood based fibers that give CLOECO products it superior breathability, durability, moisture management, temperature regulation, and more. This means that they are stronger than traditional nylon tights, do not itch, and are never too hot or cold. Our customers note that they personally love Tencel™ fibers because they are luxuriously soft and feel strong.
Should I purchase EverTights or RevoTights?

Both RevoTights™ and EverTights™ are made primarily from Tencel™ wood based fibers. Their main differentiator is that EverTights™ have a thin short that eliminates sag and RevoTights™ don't have the short. If you don't typically have problems with sagging, we recommend you buy the RevoTights™.
How long do our tights last?

Typically, if put on correctly and slowly, our tights last between 20-30 wears. They can last even longer if they undergo proper care when washing.
How long will it take to get my order?

Your orders will take about 5-7 days to deliver. If you are experiencing a problem with delivery, please contact us right away and we will figure out why. Our email is hello@cloeco.com.
How can I return or exchange my product?

Need to make a size or color exchange or report an issue with your product? No problem! We offer free exchanges and refunds for the first 30 days if an issue arises, no questions asked for all products besides our underwear, which are final sale. Please email us at hello@cloeco.com
Interested in wholesale?

All CLOECO products are available for wholesale. If you are interested in learning more, please email us at hello@cloeco.com.